Special Tests
Our center provides a wide range of health check services‭, ‬including Bone Densitometry‭ (‬DEXA‭), ‬Treadmill Exercise ECG Stress Testing and Lung Function Test etc‭.‬
Preparations for Examination
Please make an appointment. Please bring the latest relevant old films and reports (e.g. X-rays, MRI, CT Scans, etc.) at the time of examination for comparison.
Please notify our staff if you are pregnant or suspected that you are pregnant when you make an appointment.
Please take off all accessories including earrings, watches and necklaces before the examination.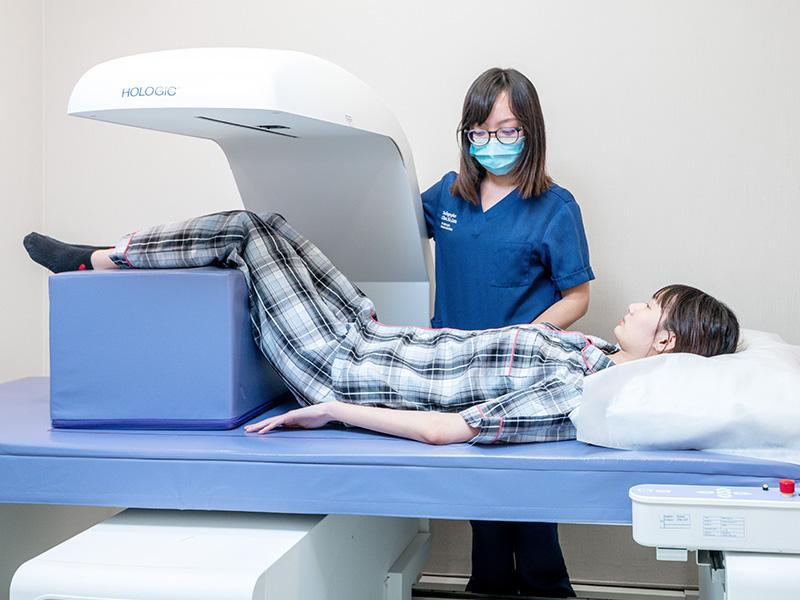 Bone Densitometry (DEXA)
Please avoid any X-rays with contrast materials tests 7 days prior to the examination.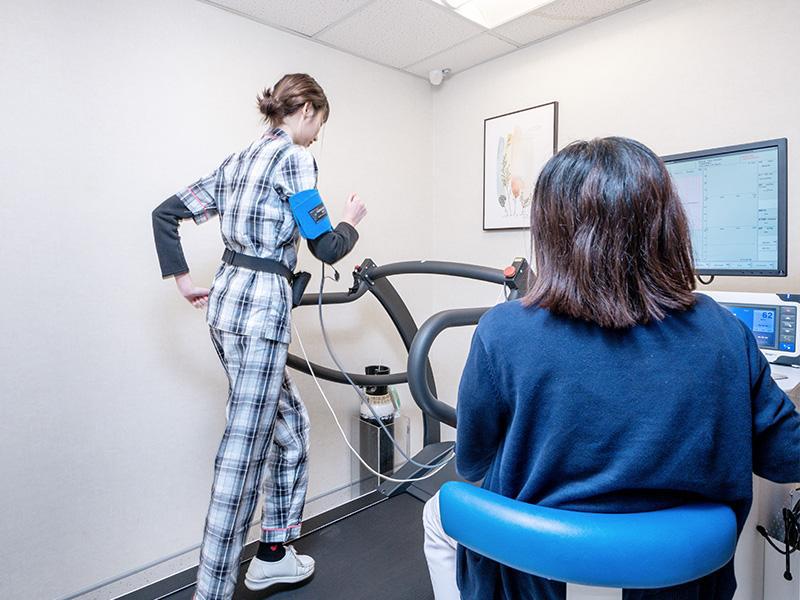 Treadmill Exercise ECG Stress Testing
Preparations for Examination
Please wear trainers and sportswear for examination.
Fasting for 2 hours prior to the examination. Please take a light meal before fasting.
Price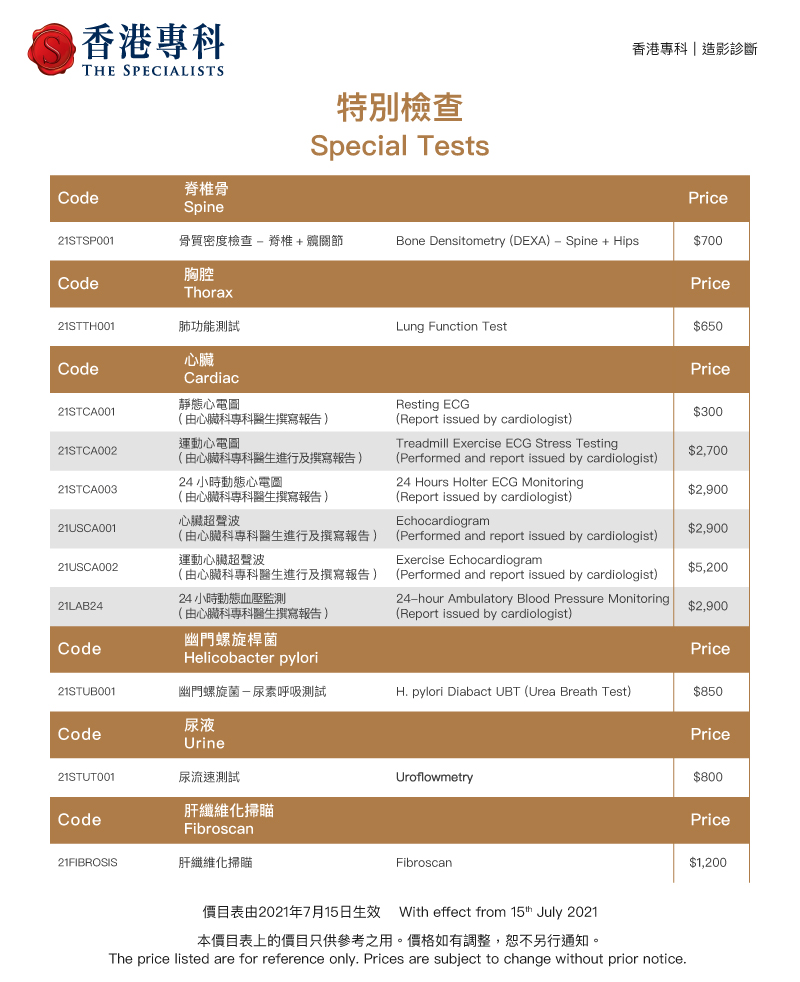 *The price listed are for reference only. Prices are subject to change without prior notice.