Resuscitation Facilities
Laminar airflow ventilation systems reduce the levels of airborne contamination
Resuscitation area is equipped with all sorts of airway and intubation instruments
Organised by full -time Anaesthesiologist and sufficient medical staff with internationally recognized certificate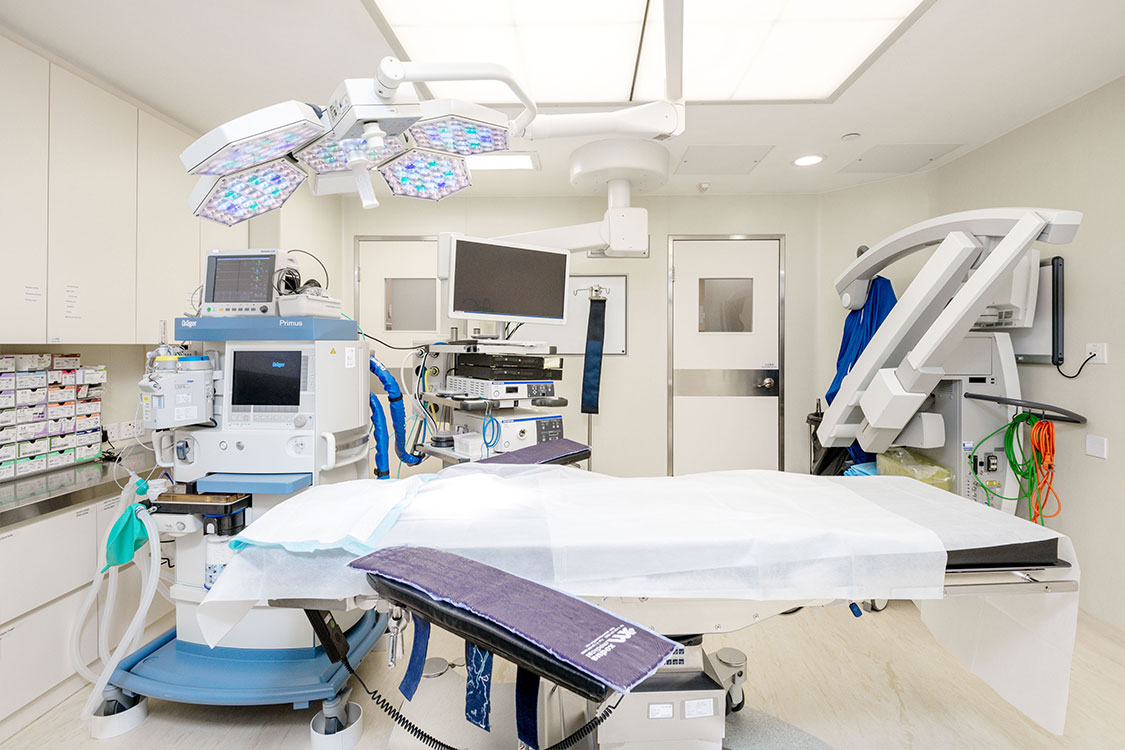 Lower Risk of Infection
The facilities and equipment here are all designed for precision. The endoscopy rooms are under negative pressure and the operation theater are both bacteria and particle-free, together with the laminar flow system and the water supply at medical level, this greatly reduces the chances of getting infection. Our centre uses the latest model for endoscopes and all the sterilization processes comply with the international standard. The endoscopy rooms and the operation theater are all installed with medical grade filters. Together with our well-trained nursing team, we are committed to making everything standardized.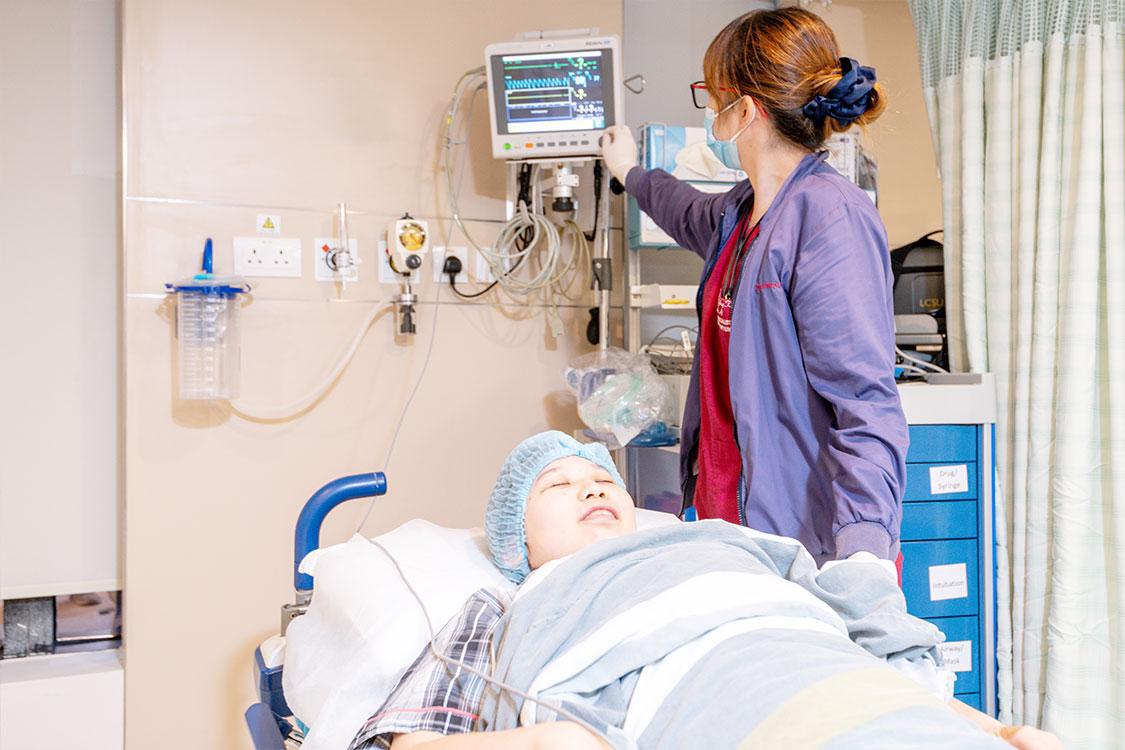 Resuscitation
Patients will stay at the certified resuscitation area after the procedure and will be accompanied and obsevered by our medical staff over the period. The area is equipped with all sorts of airway and intubation instruments including the endoscopic guided intubation facility, ventilator, oxygen generating machine, life saving medications and the cardioverter. Moreover, all our medical staff receives regular training on resuscitation to ensure patients can get the medical assistance in case of any emergency timely and properly.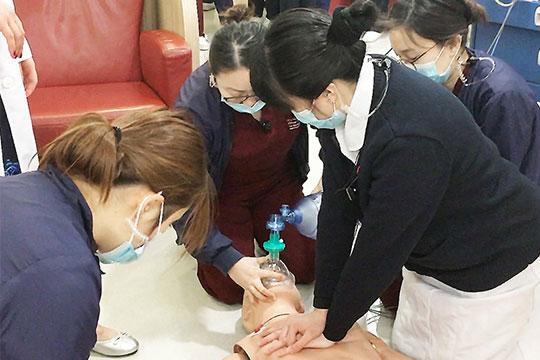 Emergency Support
Our centre holds two sessions of resuscitation of training and emergency drill every year. As of July 2021, 25 colleagues have obtained the certificate of Basic Life Support (BLS), 11 have got certified in Advanced Cardiovascular Life Support (ACLS). We have full -time Anaesthesiologist and sufficient medical staff with internationally recognized certificate in resuscitation. Our centre has the capability to treat the emergency medical condition with efficiency and ensures patient safety a top priority.