Quality Services
Hotel-Style Hospitality

We are committed to providing our patients with attentive care in semi-private and private spaces. There are sterilized resting suites equipped with private lavatory, television, patients' bed, central monitoring systems, service buttons, emergency buttons, and wireless internet access. Patients can receive the most suitable treatment timely and conveniently.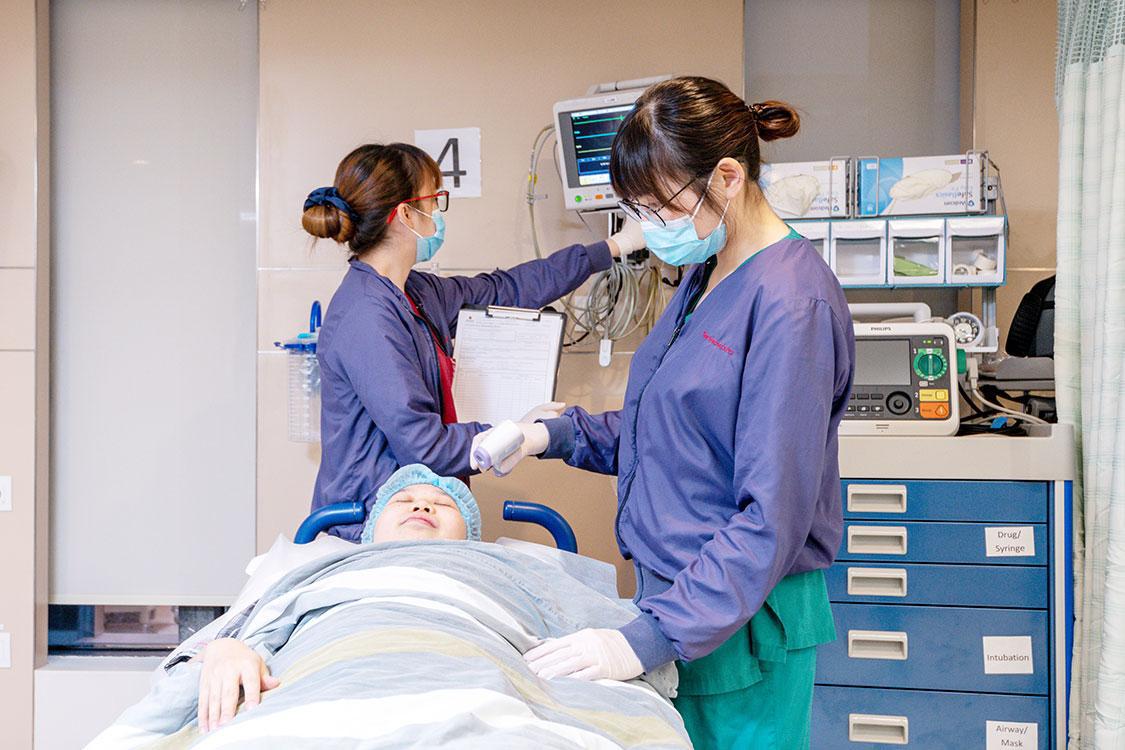 Vigilance and Meticulous Monitoring

To ensure patient safety, the central control room has a precise monitoring system that enables nurses to monitor the patient's blood pressure, oxygenation level, pulse and electrocardiogram at different stages of the pre and post operative procedures.
CCTVs are installed in most of the areas (except for the washrooms) including the operation rooms, the endoscopy rooms, and the aisles to make sure the patients are in well condition all the time.
Customised Service Comes First

We are devoted to offering friendly, attentive and skilled care to make patients feel at home. Our 24-hr emergency response service ensures patients to receive medical support on time when experiencing any discomfort or other post-operative complications after endoscopy or surgery.
Free-of-charge Remedial Procedure for Postoperative Complications

Holistic care is tailored to the individual patient. Patients with oozing or other complications after performing endoscopy or surgery in two weeks may receive free follow up services when necessary.