Environment
Occupying a spacious area of 60,000 sq ft, the Centre is nicely furnished in a health care environment. The amenities and the infection control comply with the standards of local codes. Our centre is well-lighted with natural hues, aiming to offer patients with a cozy, serene and a high level of privacy to alleviate the discomfort when undergoing surgery. Patients and their family can enjoy free wireless network access in the centre.

Apart from the consultation rooms and the waiting hall, we also have 10 endoscopy rooms at negative pressure, 4 standardized operating theatre at positive pressure equipped with general anesthetic facilities, 2 recovery areas with comprehensive monitoring facilities and resuscitation equipment, as well as 41 private resting rooms. Moreover, RFID door-locking system is well implemented in the centre. All these are set up for giving patients a secure and accommodating service.

We have 11 private changing rooms, each with iPad, free Wi-Fi service, a wardrobe with electric lock, sofa and an emergency alarm. Patients could enjoy his/her own independent and private space. In the Department of Diagnostic Imaging, a special female walkway is built for women's convenience.
Private suits for pre and post-operative care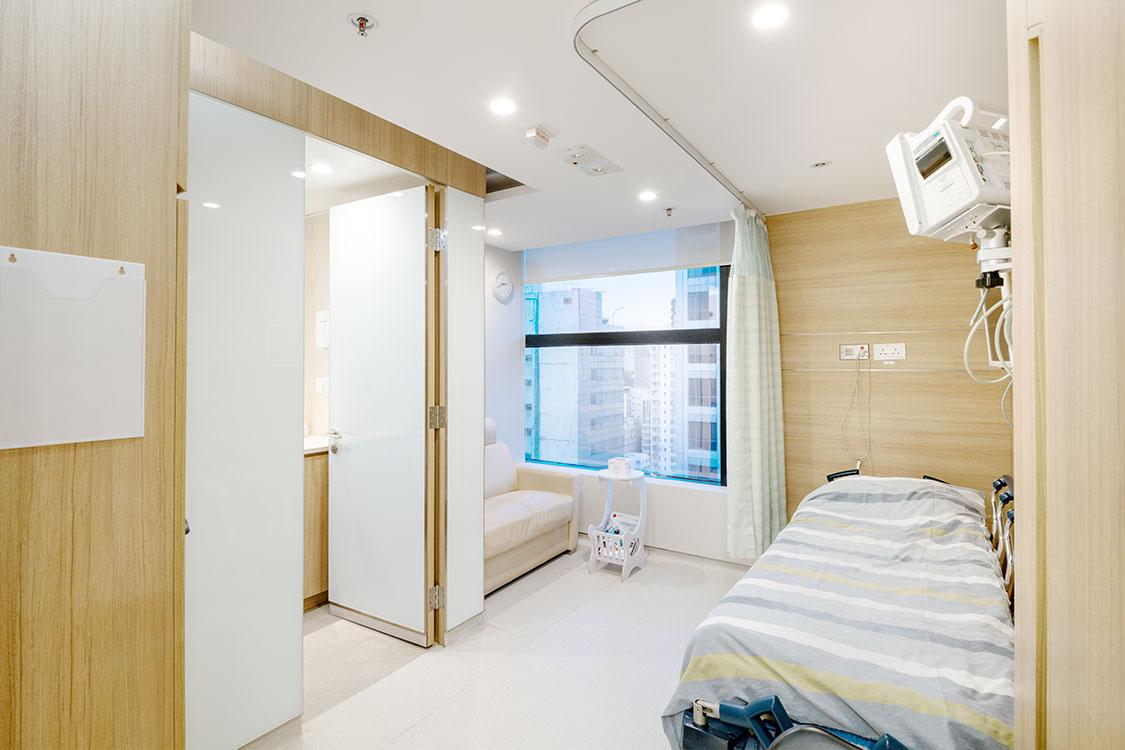 Snack bar, resting area with USB hubs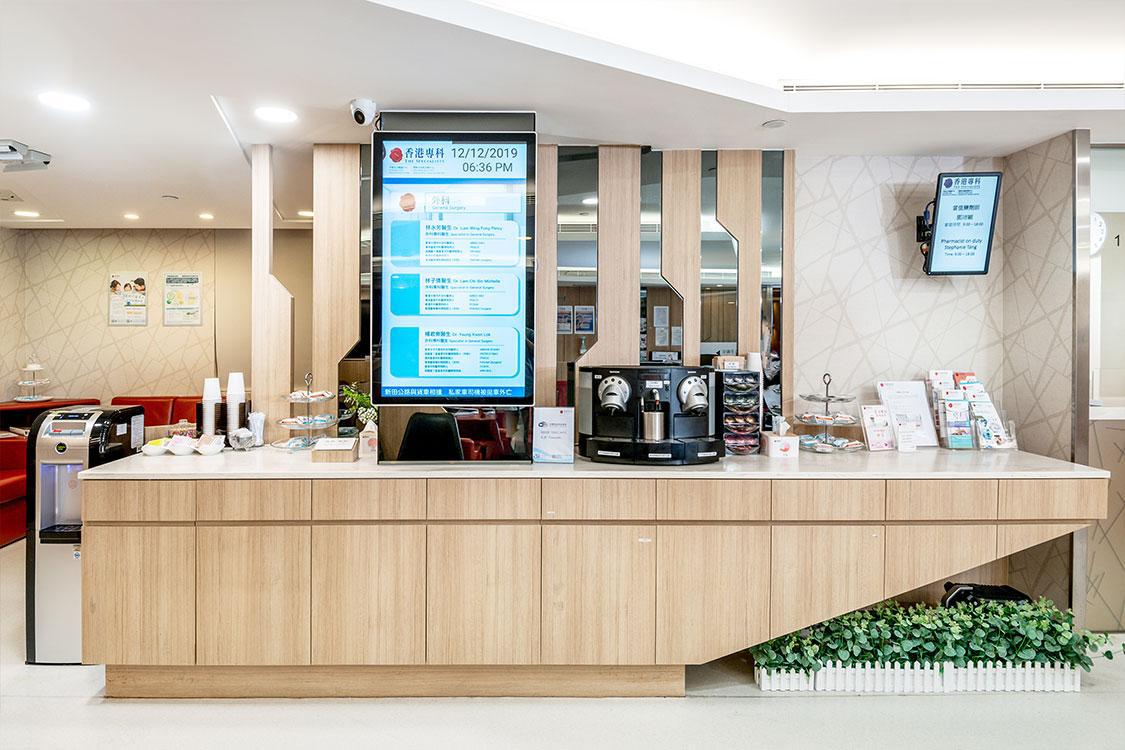 Free Wi-Fi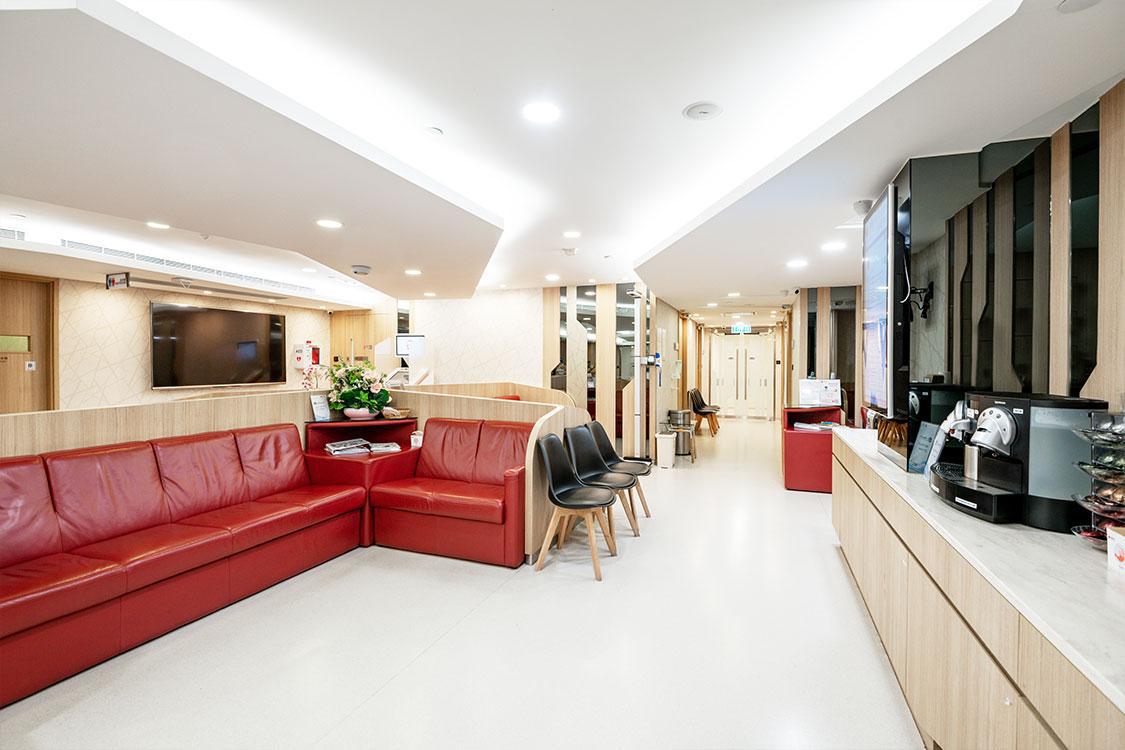 Private changing room